---

The Bruce Family Home Page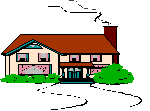 Welcome!
You have reached the new home page of the Bruce Family, consisting of Eric, Diane and Hannah. We decided a couple of years ago to put together this site to keep family and friends informed about our lives since we live so far away from home. I have recently renovated the site and updated a lot of information, which hopefully make it more enjoyable and easier to navigate.
For those of you who are just visiting, please take a moment and check out what we have to offer. Don't forget to stop and sign our guestbook. We would like to know who visits our site and encourage any comments you may offer.
Some of my interests are Star Trek, Computers, Genealogy, Law Enforcement and Building Models. Diane enjoys Cross Stitching, Crafts, and collecting dolls, such as culture dolls and Barbie Dolls. Hannah goes wild for the Cartoon Network and anything with Scoobie Doo, Power Puff Girls, The Teletubbies, Barney, Sesame Street, and loves the Wizard of Oz. So, kick off your shoes, hang up your coat and come on inside. You may enter our humble abode below by opening the door or click any of the menu choices to the left..
ON 11 SEP 2001, OUR FREEDOM WAS BRUTALLY ATTACKED IN THE TERRORIST ATTACKS ON THE WORLD TRADE CENTERS AND THE PENTAGON. WE HAVE SENT OUR MEN AND WOMEN INTO BATTLE AGAINST THESE COWARDS AND HAVE ACTIVATED MANY RESERVISTS TO SUSTAIN OUR EFFORTS ABROAD. AMERICA!! STAND TALL AND PROUD. SUPPORT OUR LEADERS, BOTH CIVILIAN AND MILITARY. PLEASE PRAY FOR THOSE LOST AND THEIR FAMILIES. PRAY FOR OUR TROOPS TO BE SWIFT, STRONG, ACCURATE, AND BRAVE, BUT MOST OF ALL PRAY FOR THEM TO BE SAFE AND TO RETURN HOME. LETS GIVE THE TALIBAN AND AL-QAIDA THE OPPORTUNITY THEY RELINQUISH--THE CHANCE TO MEET ALLAH. HELP WHEN AND WHERE YOU CAN. GOD BLESS AMERICA.


Support freedom


I am proud to be a member of Web Prestige. If you are thinking of linking to some graphics or icons
on this page or other servers, click here and read.


I actively support a Drug Free Environment.


Check out this site, which has excellent links to other Law Enforcement
sites, as well as a listing of Officer Home Pages.

The National Center for Missing and Exploited Children
---
Online Shopping
If you have an interest in online shopping to buy music CD's, Movies, and various Book Topics, check out these excellent sites that offer everything you need in personal entertainment. I have selected books listed on my Hobbies, Star Trek, Law Enforcement and Genealogy pages. My music interests include Rock, Pop, and Country, with some of my favorite artists like Garth Brooks, George Strait, and Barry Manilow. I also like to read some science fiction novels, such as "Star Trek", of course; but I am a big Tom Clancy fan, as well as Patrick Robinson.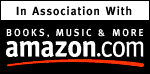 ---

---

MY WEBRINGS


---
---
Click here for information to

get your own free E-mail account